TOMMY TERRIFIC'S WACKY MAGIC SHOWS!
Tommy Terrific is a big kid that shows up at your event to watch his Uncle Fumpernutter perform his magic show! When no one can find Uncle Fumpernutter, Tommy takes over! Unfortunately, Tommy's never done magic before, but with the help of the kids and the Magician's Handbook, everyone has a great time!
Tommy Terrific performs at:
Birthday Parties
Schools
Libraries
Daycares
Churches
Festivals
Museums
Businesses
And Much, Much More!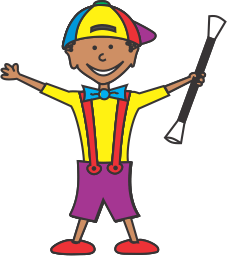 Although Tommy Terrific is based in the Little Rock, Arkansas area, he is happy to travel anywhere considering travel expenses. The shows are designed for kids age 3-12, but they are great fun for the whole family.  Shows typically last 45 minutes and can be customized to fit your event's needs. Feel free to contact us for pricing in your area.
Below is a listing of shows:
Birthday Bash with Balloon Animals!
Fun with Books and Dr. Seuss!

Shows for Every Holiday!

Magic of Virtues!

A Magicial Dinosaur Dig!
Magical Superheroes!

Rockin' Magic!

Baseball Magic!
Passport Magic!
Magic of Science!
Drug Free Show!
Get Ready for the Test!
Recycling Show!
Black History Show on
George Washington Carver!
Black History Show on
Black Cowboys of the Old West!
Black History Show on Satchel Paige &
Negro League Baseball!
Black History Show on the
Tuskegee Airmen!
Black History Show on
Louis Armstrong!
Coming soon. . . . Space Magic!
And Much, Much More!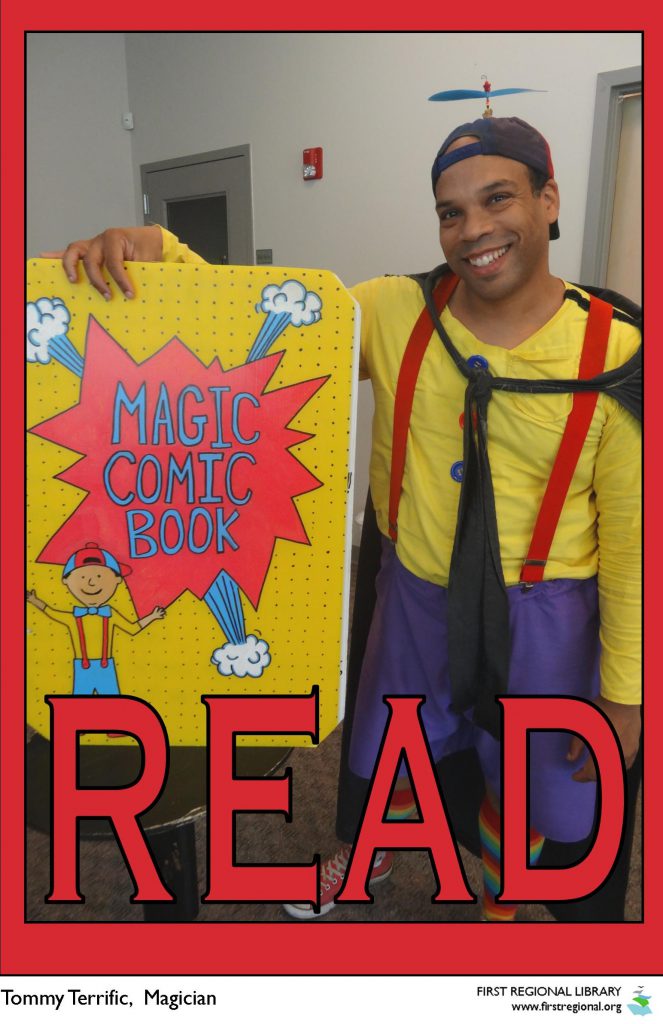 SCHEDULE YOUR MAGIC SHOW TODAY!